The importance of volunteer work to the Jewish Cemetery in Währing
Appropriate, ongoing professional management of the vegetation on the site is one of the most crucial requirements for the restoration and preservation of the cemetery.
A holistic view of the entire site is critical to perceptions of the cemetery as a historic cultural monument, rather than an exclusive focus on the restoration of the gravestones. All elements must be taken into consideration as a whole when planning any measures for preservation, conservation, restoration or reconstruction (…). An isolated perspective would result in changes to the overall effect (…).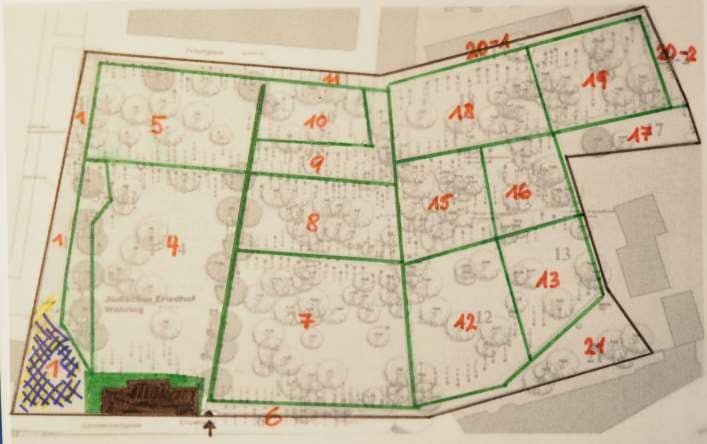 Entrance Schottenbachgasse 3
The following photographs demonstrate the importance of our volunteers' efforts. The photos were taken from the caretaker's house, looking leftward towards the cemetery wall.