The Importance of Volunteer Work for the Jewish Cemetery Währing
Volunteerism is a more indispensable part of the maintenance work at the cemetery grounds. In addition to the renovation of the graves, the continuous and proper maintenance of the vegetation on the site is one of the urgent needs, which, depending on the season, can sometimes be very intensive.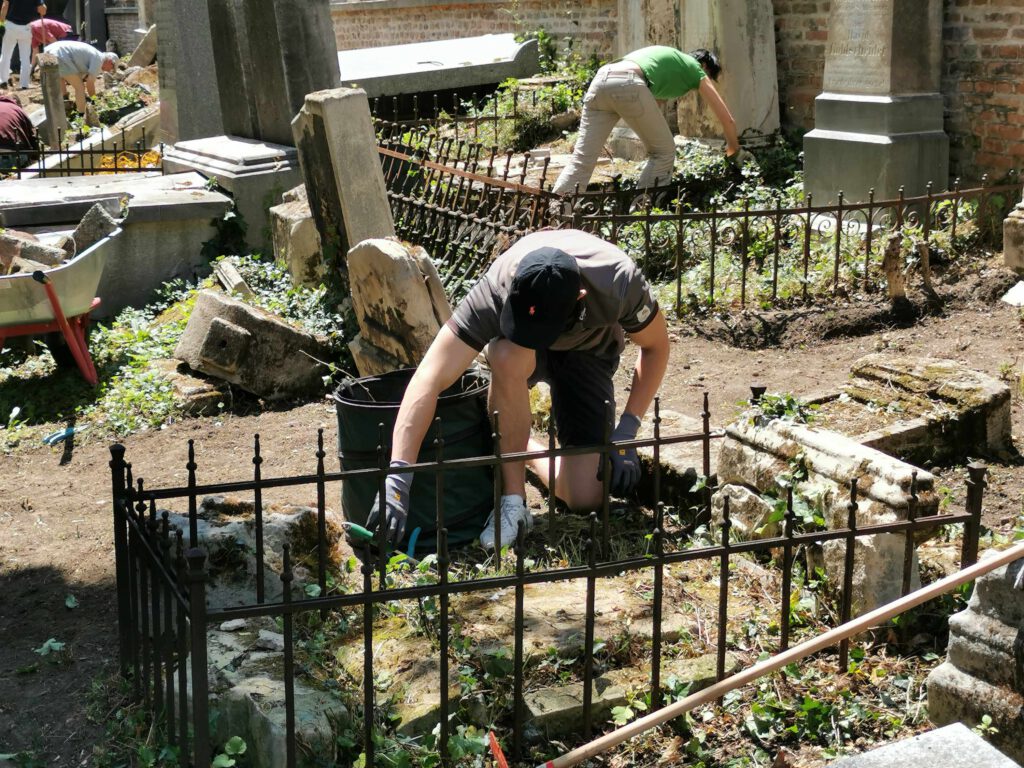 A prerequisite for the stonemasons to begin their work on the gravestones is the removal of weeds and brush. Volunteer efforts are considered personal contributions to the maintenance of the cemetery. In 2021, a total of 1,224 operating hours were documented, valued at an hourly rate of EUR 20.66. The volunteer work was therefore notionally worth EUR 25,287.00 in 2021 .
In accordance with the 2001 Washington Agreement, volunteer services related to cemetery restoration will be compensated 100% from the National Fund and therefore will again benefit cemetery restoration.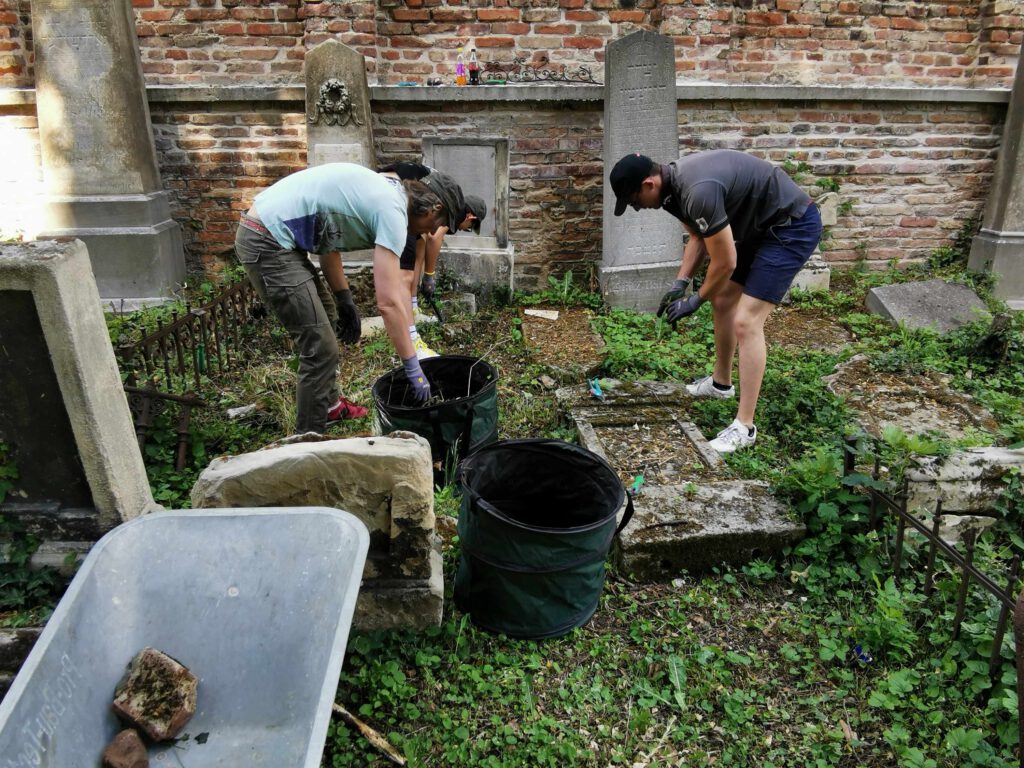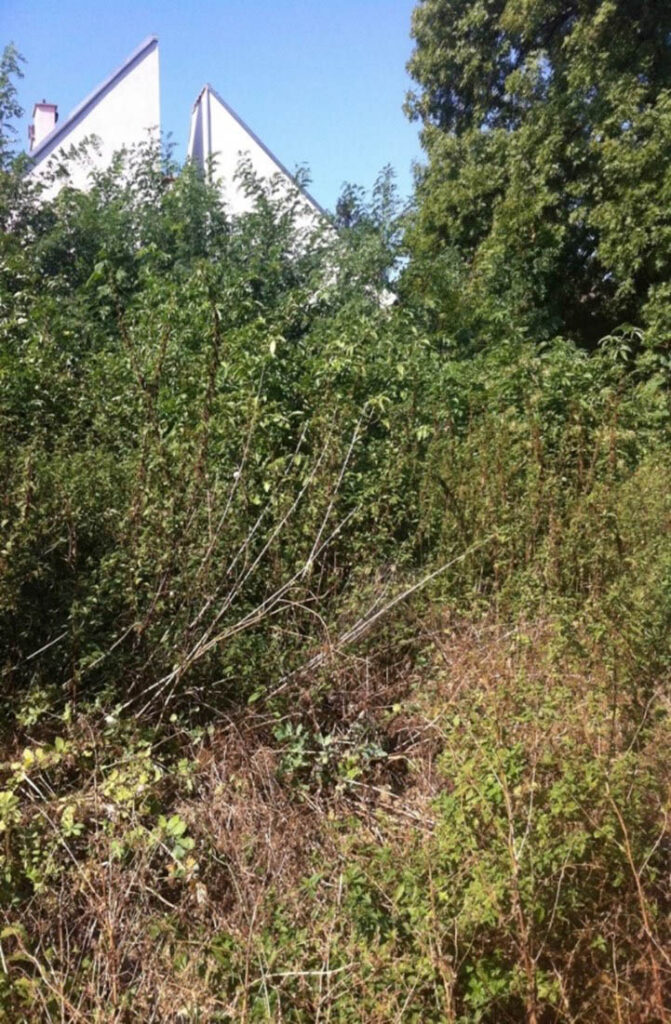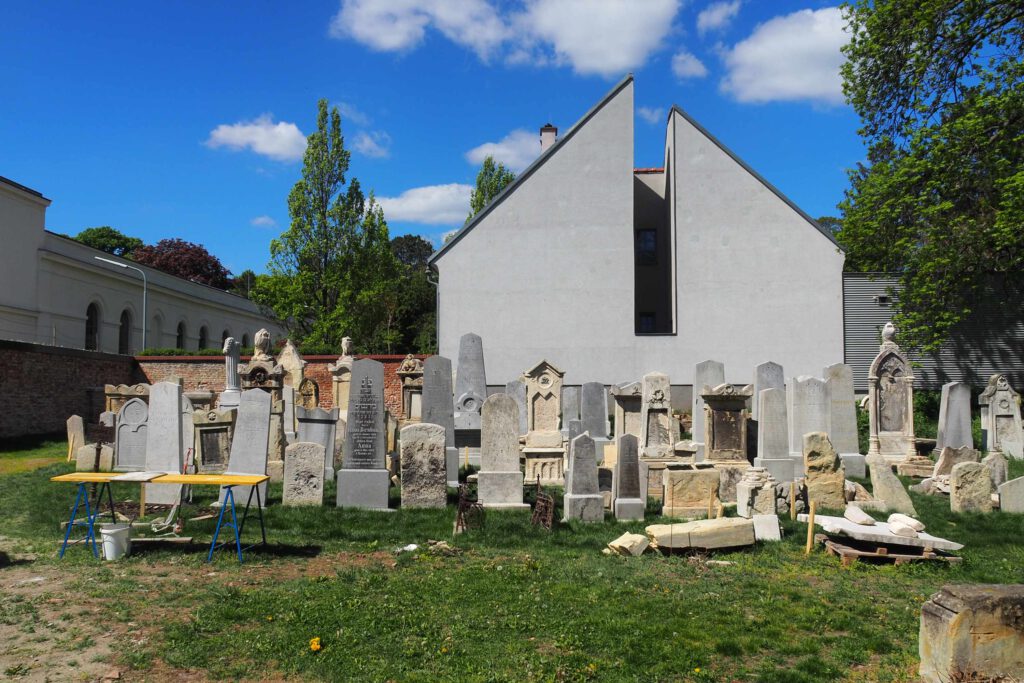 We would like to take this opportunity to thank all the volunteers who are willing to remove the wild vegetation with simple tools in all weathers, and also to thank MA 42 – Wiener Stadtgärten for collecting the green cuttings from the cemetery free of charge.
The achievements of the volunteers can be seen impressively in the example of the rehabilitation of sub-area 3 to the left of the Tahara House. While in 2011, sub-area 3 was still overgrown with scrub up to the top, after years of weeding, the renovation of the gravestones was successfully completed in 2020.